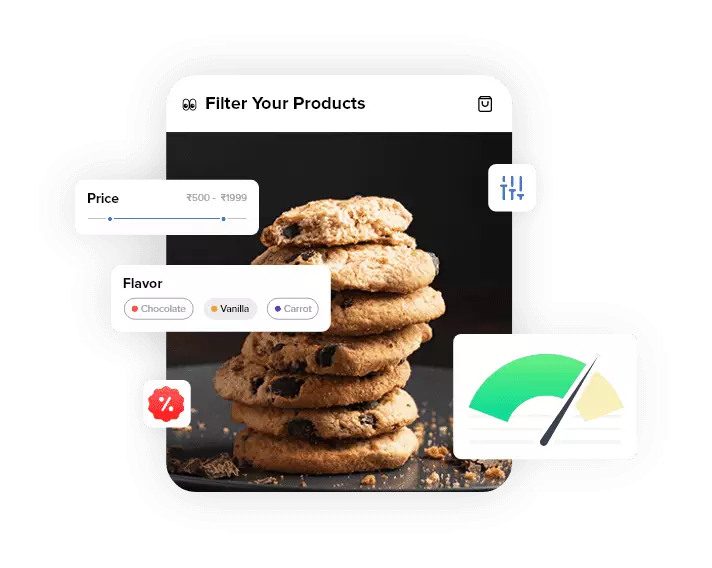 Don't compromise on your vision; visualize!
The front end of any mobile application plays a vital role in creating an impact on the consumers. The incredible layout offered by GetMeOnline bakery offers bakery owners the option to customize their frontend to make a maximum impression. Several features of GetMeOnline Bakery make the front end more enhanced for bakery owners.
Run a decoupled site that can work seamlessly across all the channels available.
Products can be configured and sold based on multiple variants.
The serviceable locations of bakery owners can be stated so that it restricts any kinds of unwanted orders.
The app supports over 100 products with their variants for the best experience.
Explore all Features