Warehouse Management SOFTWARE DEVELOPMENT COMPANY in india
Warehouse management system helps to manage day-by-day operations of stock inward and outward from any warehouse. It can be multiple location or single location warehouse management software.
Getmeonline help to create latest featured with advanced technology software for your company. Our system is mostly used in supply chain companies and logistic companies who needs online stock updates and reports of multiple branches or location.  
Getmeonline WMS is developed with state-of-the-art technology and fully secure with data encryption and regular database backups. Our system can boost your sales and helps to grow in your domain.
All software are tailor-made software and developed for customer's requirements. It has vast features that can be helpful to manage any size of warehouse like SME to enterprise level business. If you are having issues to manage your multi-branch warehouses then it will be influence for you to use our WMS.
At Getmeonline we are ready develop any type of warehouse management software. If you are looking for any cloud based WMS just send your requirements to our email id. Our technical executives analyze your needs and provide you powerpack solution to develop unrivaled software for you.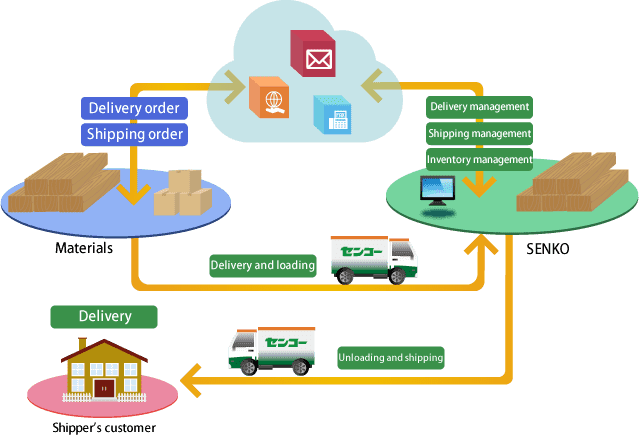 Multi Branch Management
Manage multiple branch of warehouse with all products and products stock status.
Manage Inventory
Manage your real time inventory with low stock, moderate stock and sufficient stock quantity reports and alerts

Internal Stock Transfer
Transfer stock in one warehouse to another warehouse with all reports and without outward and challan of outward
Manage Stock at Multi Location
Generate Multi Warehouse/Locations
Manage Stock across multiple Branches/Godowns/Warehouse
Generate Location Sort Code
Manage All Product as per Location
Inventory Management across Multi Location
Track stock as per Warehouse
Stock Journal Voucher
 Create Inward Stock Journal Record
 Create Outward Stock Journal List
 Manage All Journal List Summary
 Reorder Items management System
 Return Order System
 Journal Voucher Interface in Product, Qty, Location and Inward/Outward
 Tracking System current Stock Level
 JV Order Report (Date to Date Customized)
 All Journal Voucher Ledger Summary (Date To Date Selection)
 Vendor wise JV Order Reporting
 Order Report as Per Product and Warehouse/Location
 Stock Analytics Summary
 Track multi branches/Godown stock instantly
User Management
 Create and Manage Admin User
 Manage Warehouse User
 User Status system (active or Deactivate)
WMS Analytics and Summary
 Inward JV Order List Report
 Outward JV Order List Report
 Journal Voucher order ledger list
 Item Stock Status Report
 warehouse wise inventory stock status
 Stock Level threshold Report
 inventory transaction history report
 Return Order details
 Vendor wise Sales/Purchase Reporting
 Supplier Analytics Summary
Warehouse To Warehouse Stock Transfer
 Create Stock transfer relevant other Warehouse
 Manage Internal Stock transfer by JV
 Warehouse JV Ledger report
 Manage Transfer warehouse to warehouse record
 Update All items quantity as per transfer
 Stock Level report different warehouse
Manage Inventory System
 Manage threshold Quantity by branches/Location
 Maintain Minimum, Maximum Stock level multi warehouse
 Setting reorder quantity as per warehouse
 Item Low/Sufficient Inventory Alert
 Stock Movement in WMS
 Product wise stock summary
 Supplier wise inventory warehouse management system
 Automatic quantity deduction as per in/out WMS
 Sale/Inward , Purchase/Outward entry Registration
 Automation of multi warehouse/godowns management
 Vendor channel management