TRANSPORT MANAGEMENT SOFTWARE DEVELOPMENT COMPANY in india
Transportation management system is a subset of the transportation and ERP. The management of freights and weights along with optimized shipping is the key feature of TMS. Ideal TMS software includes planning, decision making, transport execution, transport follow-up and tracking. The TMS software has been developed by multiple nations keeping their convenience in mind.
The inbound and outbound transport service provider is selected at first and then the process is initiated further. Vehicle load and route optimization is an integral part of TMS software. The TMS system also should have the feature to track the service provider with lowest cost and the one that provides the safest loading and unloading facilities. The bills of lading are generated for both domestic and international shipments.
The TMS software boosts the supply chain and must be developed by such a level of expertise and precision as serves the purpose. At Getmeonline, Web Developer have a team of expert software developers that are proficient to design software that meets all of your requirements and boost your business. Work with us once and know that the work we provide and the level of professionalism displayed by us is unmatched and unparalleled.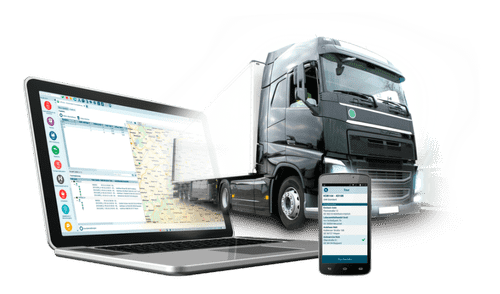 Vendor Management
Manage multiple vendors and loaders from real time reporting and availability.

Account Management
Manage multi branch accounts from one dashboard of India's Best selling Transport software
Master Management for transport software
 Manage Customers /vendor /Party
 vehicle (Truck) Management and Insurance Company Setup details
 Route and Zone Management
 Freight Rate Manage
 Driver Master
 Expense Master
 Fuel Management Master
 Manage Employee Contact Details
Transport Accout Management
 Generate Customer Invoice report
 Manage Expense and balance sheet
 Vendor Bill Collection
 Multi-Voucher – Expense/Payment/Receipt/Journal Voucher
 Day Book – Cash-In Hand, Inflow-Outflow
 Trial Balance Management
Vehicle Modules
 vehicle Details
 vehicle Maintaince Management
 vehicle Expense Management
 vehicle Insurance / Document alert
 vehicle Tax/EMI Expiry Alert
Transport Report
 Vehicle Report
 Transport Bilty Report
 Expnese Report
 vehicle trip Report
 Daily,Monthly Truckwise Trip Report
 Loading and unloading vehicle report
 Delivery Challan Report
Transport Bilty Management
 Generate transport Bilty
 Manage Bilty and billing details
 Loading and Unloading Chalan Details
 Manage Delivery and Outstaion Delivery Chalan
 Customizable billing system