SHIPPING SOFTWARE DEVELOPMENT COMPANY in india
The Shipping Software industry is one of the most extensive and affluent industries in the Indian subcontinent.
The vast coastal lines and trading waterways in the nation have made India a shipping hub.
The shipping-companies were initially restricted to the individual and bulk cargos which were shipped internally and also at foreign-lands.
The tracking of multiple couriers, the search for optimized route of transport, the organized tax structure, order management.
Financial features like payment and refund, the inclusion of freight and overhead costs, batch shipping and label creation, etc.
We at Getmeonline, Web Developer have all the ingredients to brew the perfect software for shipping.
The requisites to the perfect working software are here at our facility in INDIA.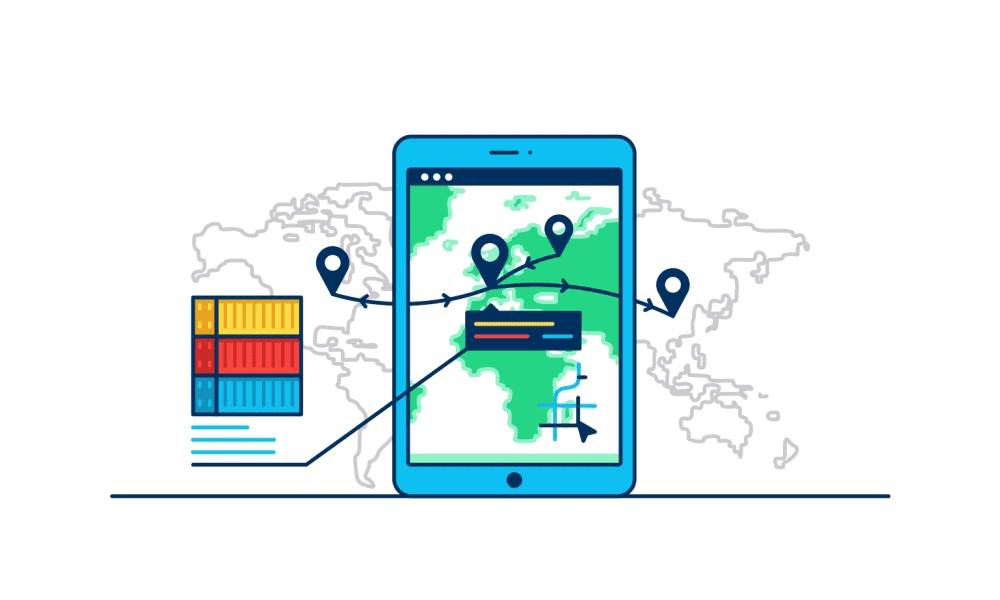 Real Time Tracking
Easy to track online with AWB number. You can easily track shipment in reatime with current status of shipment.

Billing / Invoice Management
Getmeonline shipping software allow you to manage invoices of customers with automization for send invoices to clients.
Shipment Rating & Quote Management
 Multi Carrier Rate management
 Muti Freight Mode Module
 Customer Freight Rate management
 Shipment Mode air/Surface Configure
 compare & List of carrier rates and transit times
Billing & Invoice Managment
 Generate billing and invoice
 Multiple billing types: pre-paid billing, third party billing, COD billing , To pay , Credit to Customer/Client
 Manage consignee/Consignor account
 Freight Forwarding billing details
 Manage Coloader Account
Smart Label Printing
 Label printing with Barcode
 Customize lable size
 Return Address on Label
Shipment Tracking & Management
 Manage all your shipping activity & Keep track of location
 Cargo/ AWB Status update, Tracking, POD (Proof of Delivery) integration
 Shipment transiate Movement Details
 Tracking Alert by sms/ Email
Freight Forwarding Management
 Freight Forwarding Operations (Sea, Road, Rail, Air, Courier)
 Coloader Management
 Rates and Tariffs Management
 Freight Incoming / Outgoing Load details
 Manage Load / unload Details
 Multi Location forwarding management
Inbound & Drop Shipment Management
 Inbound and outbound Route managment
 Multi Storage warehouse System
 Manage Domestic and international shipment
 Inbound Shipment schedule Management