Retail supply management SOFTWARE DEVELOPMENT COMPANY in india
Retail Management Software is designed to handle retail business. This software is useful for Pharmacy, Restaurants, Jewelers shop, Garment shop, Super Markets, Retail stores, Book store and other retail business.
Our skilled developers provide you complete back end facility to operate your retail store. It has various useful features that enable to operate seamless transactions and helps to scale your business.
Retail Management Software is also known as RMS in market. Check now all the features and available best price for RMS in India.
Our Retails management software is easy to use and hassle free operations for any users. You can manage your POS and cash sale using this peerless software.
It has all the functions to manage inventory that can avail you with real time stock of each and every products.
If you are a manufacturers and looking for any supply chain management then it could be a best option to develop customize software for you.
It should be featured with stockiest management, dealers-distributors management, retailers management and real time stock updates with all stores and regular sales reports on daily basis.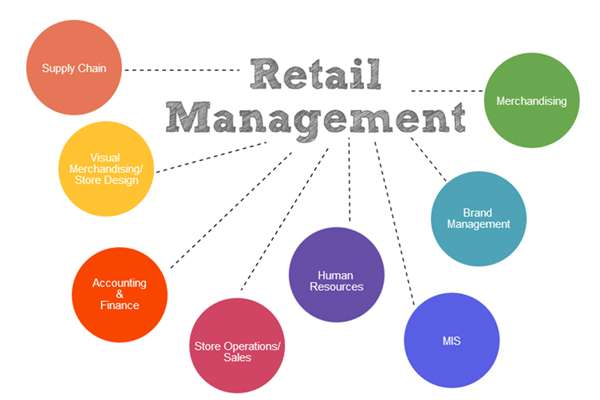 Barcode Inward / Outward
Easy to handle Inward / Outward process by barcode system of products and batches
Dealer-Distributor Management
Manage your dealers and distributors network with all reports and products control system

Manage Pricing / Discounts
Attract your dealers and distributors with best discount and pricing features of software
Items Management
 Manage Items Category Tag
 Generate Items SKU and Details
 Product complete organize list
 Set Up Items Unit of measure and Variants
 Minimum and Maximum Items Stock Level
 Product Stock Level Status and Notification
 Items batch and Expired Date System
 Set Items reorder Quantity System
 Items POS In/Out Module
Supplier and Purchase Management
 Define Setup For Supplier
 Manage All Supplier details
 Create Vendor Purchase order Approval
 Ability to Manage Items Quantity in POS System
 PO Record List
 Purchase Order Ledger Summary (Custom Date Selection)
 PO View report (Define Time Period)
 Export PO List items Wise by Excel CSV
 Export PO List Supplier Wise by Excel CSV
 Supplier Purchase Order History Details
Customer and Sales Management
 Create and Modify Customer
 Customer management Module
 Create and Update Sales Order
 Return SO (Sales Order) System
 Return order Summary Report (Date Pickup)
 SO Ledger details (Date To Date Selection)
 Sales Outward Product and Customer wise Report
 Export Outward Items by Excel CSV
 Outgoing/Sales History Details
 Sales Outward Order Report By Customer
Dealer and Distributors Management
 Create dealers and distributors
 Create stockiest and store
 Distribution network management
 Area Distributor & dealers management
 Stockiest lists with listed retailers and dealers
User Account and Permission
Manage Admin User
Multi Employee Users
Dealers users
Stockiest users
Distributors users
Multi Account
Point Of Sales (POS) Management System
 Compatible to various barcode scanning standards
 Inward and Outward Automation
 Quick Processing time
 Generate requisition manually or automatically
 Set purchase approvals across various levels
 Set Sales approvals across various levels
Report and Analytics
 Sales order record List (date and Time Period)
 Purchase order record List (date and Time Period)
 Product wise sales order (SO) Summary report
 Customer wise sales order (SO) Summary report
 Product wise PO Details report
 Customer wise PO Details report
 Retail Inventory Movement charts Reporting
 All Item Stock Level alert and Reporting
 Return Order details Report
Supplier and Purchase Management
 Define Setup For Supplier
 Manage All Supplier details
 Create Vendor Purchase order Approval
 Ability to Manage Items Quantity in POS System
 PO Record List
 Purchase Order Ledger Summary (Custom Date Selection)
 PO View report (Define Time Period)
 Export PO List items Wise by Excel CSV
 Export PO List Supplier Wise by Excel CSV
 Supplier Purchase Order History Details
Barcode Sale/Purchase System
 Barcode scanning In/Out System
 Auto Pickup Items by Barcode Scanning
 Find Items SKU and Name Automation
 Search Auto SKU by Scanning