Why can you utilize 9flats clone for online rental business?
With the increase in the number of people utilizing online rental platforms for renting out their products and spaces and for booking their required rental spaces at ease, there is an upsurge in the growth of the online rental industry these years.
After seeing this great demand for online rental platforms, many enthusiastic entrepreneurs like you show keen interest in plunging into this thriving sector.
But, only a few of them are able to come off with flying colors in their ventures as people these days get attracted only to the online rental platform with unsurpassable performance and that includes innovative features and trendiest technologies.
Therefore, it is very much clear that just a normal online rental platform without any unique inclusions cannot impress global users in the long run.
Amazing features of our 9flats clone
Some astounding features of our 9flats clone solution to impress users on the online rental platform are listed below
Advanced filter option
This feature of our clone solution allows the users on the rental platform to search their required rental spaces and products without any trouble. As this option facilitates the searching process, it will definitely amaze users in the long run.
 Location-based search for rental spaces
 The convenient Map search option
 Filter by rental product type, price, etc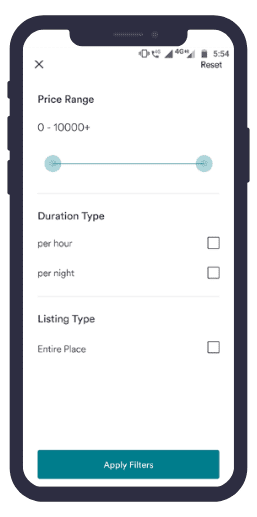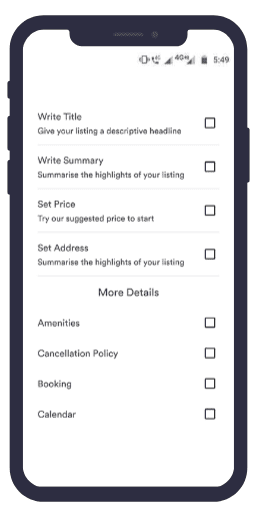 Payments and Policies
Our 9flats clone solution includes Stripe payment gateway to ease the payment process of the users on the online rental platform. Also, Admin can set cancellation policies and can view payment history on the site.
 Stripe payment gateway to make the payment process easier
 Cancellation policies based on certain terms
 Admin views complete transaction history on the platform
User Verification and Wishlist
Our 9flats clone solution includes strict user verification steps to eliminate any kind of illegal activity on the online rental platform. Our 9flats clone also allows the users on the platform to add the most liked rental spaces to their wishlists.
 Add the liked rental spaces to the wishlist
 Needed actions can be taken later on the saved items
 User verification through email and phone number
Social login and instant notifications
Our 9flats clone solution allows users to log into the online rental platform easily with their social media accounts. Also, users on the platform will be notified of the important happenings then and there and so users will not miss any activity.
 Log in to the platform through social media accounts
 Invite friends to join the app
 Quick notifications regarding safety measures, booking confirmations, etc
enquire now!